"ART is not a thing, it is a way." (Elbert Hubbard).
ARTPODIUM is an art management company that brings together like-minded art lovers! Whether you are an experienced art collector, a budding artist, art critic, gallery, curator or auctioneer, ARTPODIUM aims to offer you a profound and enriching experience.
Our primary purpose is to acquaint the community with the world of art through diverse art collections, talented artists and the rich history behind the art we showcase. As such, our approach to art is holistic. It includes focusing on art production, art management, art tech, curation, interactive art education & appreciation, along with supporting art charities.
On ARTPODIUM you can expect to see rare collections of heritage, modern and contemporary artworks by masters, award winners and upcoming artists from Singapore, South and Southeast Asia, Europe and much more!
ARTPODIUM features wide and varied forms of art. The website currently displays paintings, installations, drawings, sculptures, lithographs and photographs.
We have hosted several exhibitions and fairs showcasing renowned art masters, award winners and numerous upcoming artists. We have had the opportunity to have a several master artists in person at our shows – naming a few – Sakti Burman, Jogen Chowdury, Neeraj Goswami, Paresh Maity, Jayashree Burman, Seema Kohli, Kartika Affandi and many more. At these events, the artists got the opportunity to interact with the exhibition attendees, describing their art, participating in panel discussions, and generally recalling their experiences and journeys into the world of art. We have also hosted poetry reading events, live painting demonstrations and silent auctions.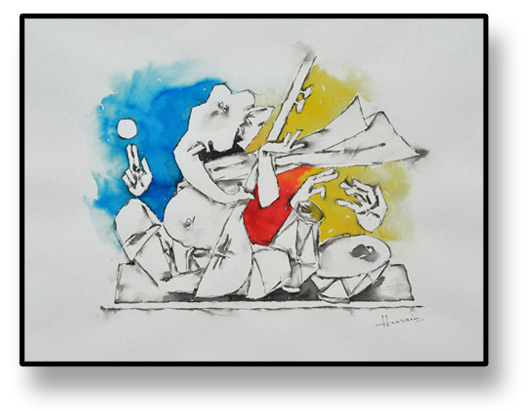 Additionally, ARTPODIUM has partnered with various galleries, media companies and corporates within the region to bring some exceptional art exhibitions to life. Our events are kept open to the public with the objective of nurturing and encouraging art lovers to not just appreciate the works but also be able to discern between the different styles on display.
Completing the circle, our efforts also support charities that use the power of art therapy to help overcome trauma and provide a means of livelihood.
The pandemic has affected our lives in more ways than we'd ever imagined and the entire planet is struggling to find different ways to adjust to this new environment. The world of art and culture hasn't been spared either and manner in which art is exhibited has to evolve too. We at ARTPODIUM hosted an online 360 art exhibition – 'Art Access & Appreciation' in Sept 2020 striving to bridge this gap. And coming up is 'Timeless Treasures' a landmark digital experience, that will be part of the Singapore Art week 2021 The event is supported by the Indian High Commission Singapore. The exhibition will showcase artworks by prominent Indian art masters from 1900's to the present times.
If this sounds compelling enough we'd encourage you to join ARTPODIUM's vibrant community of like minded creatively inclined people. We are excited to dedicate a special platform exclusively for the artists and other art stakeholders to display their works and interact with one another. Art lovers / enthusiasts/ collectors on the other hand would be able to browse through our platform for specific art styles or artists that they may be seeking. Register with us at no extra to meet others in the industry and get the latest news on art!
Thank you for visiting ARTPODIUM. We hope to connect with you through art and get to know you better.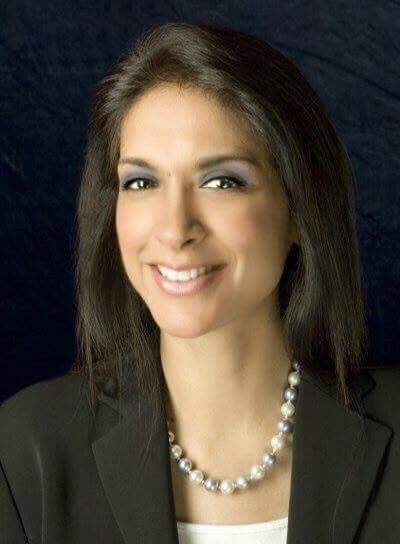 Kavita Raha is the founder and curator of ARTPODIUM. She is one of Singapore's best-known event managers, successfully organising and curating art exhibitions for over 15 years.
She is well known in art circles and is an avid collector herself, having dealt with senior artists and contemporary international masters alike.
Before founding ARTPODIUM, Kavita was the co-founder of Phi Events, an event management company with a reputation for organising high quality art and theatre events in Singapore.
She started her career in the hospitality industry in India and worked with two major groups, ITC Hotels and Oberoi Hotels. She subsequently moved her career to banking where she spent 11 years with Bank of America and Standard Chartered Bank as a senior Banker in their Retail and Corporate Banking divisions.
After moving to Singapore, Kavita fell back on her experience in the hospitality industry and helped develop the MICE (meetings, incentives, conferences & events) business in the region as Regional Director, first for Helms Briscoe and subsequently with Global Cynergies, both global leaders in the MICE space. She is also the author of " Smart MICE in the Lion City" an industry guide on organising meetings, exhibitions, conventions and events in Singapore.
Aside from her love for arts, she is passionate about supporting and volunteering her time towards social causes that help the lesser privileged sections of the society. Kavita founded Pink Platform in india in 2012. A non-profit organization dedicated towards women issues around abuse, family problems & micro-financing.
Now, in her spare time in Singapore Kavita is involved in community development in her capacity as leader of her neighbourhood residents association working closely with the government to promote well-being and harmony. She is a committed grassroots leader, volunteering as a Chairman of a zone in Singapore. On a personal level she organises charity fundraisers, and contributes towards non-profit causes through her art events.