"ART is not a thing, it is a way." (Elbert Hubbard).
ARTPODIUM is an art management company that strives to bring together the entire ecosystem of the art world encompassing art collectors, established and budding artists, critics, galleries, curators, auctioneers and of course the art loving public. Its objective is to provide a platform for interface amongst the various stakeholders as well as a marketplace for buyers and sellers.
The idea behind this endeavour is to acquaint the community with the expansive universe of art by focusing on art production, art management, art tech, curation, interactive art education and it features, diverse art collections, talented artists as well as the rich history behind the art on display. In the process ARTPODIUM aims to provide the viewers a profound and enriching appreciation of the art world.
On ARTPODIUM one can expect to see rare collections of heritage, modern and contemporary artworks by masters, award winners and contemporary artists from Singapore, South and Southeast Asia, Europe and much more! The website currently displays a wide range of paintings, installations, drawings, sculptures, lithographs and photographs in addition to artworks by award winning Master artists. Many of the contemporary Masters have personally appeared at ARTPODIUM hosted exhibitions and fairs showcasing their talents.
Completing the circle, our efforts also support charities that use the power of art therapy to help overcome trauma and provide a means of livelihood to children and young adults.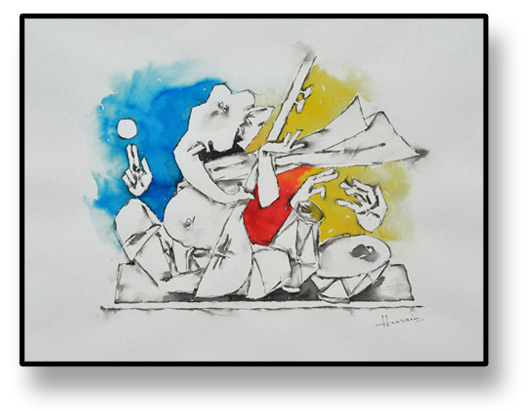 In the light of the pandemic induced restrictions where physical visits to galleries and exhibitions have been severely curtailed ARTPODIUM has re-invented to adapt to the new environment. In Sept 2020 ARTPODIUM hosted 'Art Access & Appreciation' a virtual online 360 art exhibition hosted at a virtual venue 'The Arts House', supported by the National Arts Council Singapore. This was the first of its kind digital exhibition in Singapore which enabled audiences from all over the world to view the displays digitally. Next up was 'Timeless Treasures' a landmark digital experience, that was part of the Singapore Art week 2021. The event was supported by the Indian High Commission Singapore and featured works by prominent Indian art masters from 1900's to the present times.  These shows pivoted us to think beyond the box, and we have recently collaborated with a technology company to develop a new art-tech product. Watch this space for more information on the new initiative, that will transform the way we look at art.
If this sounds compelling enough we'd encourage you to join ARTPODIUM's vibrant community of like-minded creatively inclined people, We are excited to dedicate a special section exclusively for artists and other art stakeholders to display their works and interact with one another. Art lovers / enthusiasts/ collectors on the other hand would be able to browse through our platform for specific art styles or artists that they may be seeking. Register and be part of the larger art ecosystem for free to meet other participants in the industry and get the latest news on art. This is open till October.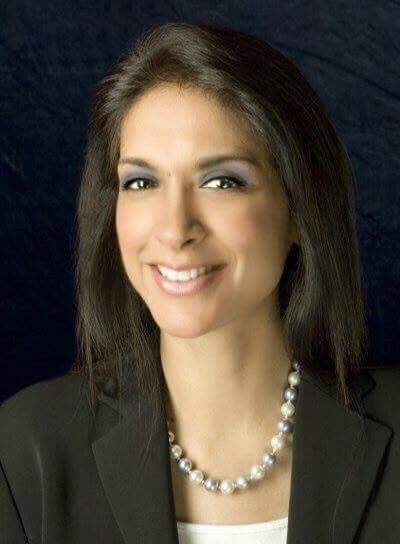 ARTPODIUM is the brain child of its Founder Kavita Raha. She is one of Singapore's best-known art entrepreneur, having successfully organised and curated art exhibitions for over 17 years. An avid collector herself, Kavita has worked closely with the major global auction houses, government institutions, galleries, private collectors, senior and contemporary international master artists alike, both in Asia and Europe to build ARTPODIUM into an internationally recognised platform. Organising exhibitions and fairs initially with artworks of Indian masters such as Tagore, Jamini Roy, Jogen Chowdhury, Shakti Burman, Vaikuntham, Paresh Maity and others, she has over the years ventured further, delving into art by Asian masters like Affandi and Park Sang Su, others; and more recently sourcing works by world renowned European post-impressionist artists such as Picasso, Monet, Vincent Van Gogh, Henri Matisse, Paul Cezanne for private collectors. Along with that she is closely connected to upcoming contemporary artists within Asia to encourage and promote their creations.
Readjusting to a pandemic era world, ARTPODIUM hosted Singapore's first virtual art exhibition in 2020 featuring a slew of local Singaporean artists – with first & second generation and contemporary artists, thereby ensuring their exposure to a global audience. Followed by another digital exhibition of world renowned Senior Master works during Singapore art week 2021. Kavita has recently collaborated with a Singapore based tech company to develop a blockchain infrastructure for art provenance, authentication & archiving, creating a trusted platform for art certification.
Prior to founding ARTPODIUM, Kavita was the co-founder of Phi Events, an event management company with a reputation for organising high quality art and theatre events in Singapore. She has had a multi-faceted career spanning travel, hospitality and banking, including 11 years with Bank of America and Standard Chartered Bank as a senior Banker in their Retail and Corporate Banking divisions. The experiences garnered from each of these professions has helped her to bring valuable perspectives to her endeavours and create a unique niche for herself in the buoyant and expansive world of global art.
In Singapore she is deeply involved in the local community as a grass roots leader, and is a volunteer community Chairperson of one of the city's largest residential districts. She works closely with the various government agencies in overseeing the welfare of its residents. She is also the author of "Smart MICE in the Lion City" an industry guide on organising meetings, exhibitions, conventions, and events in Singapore.
Collaborations we have worked with